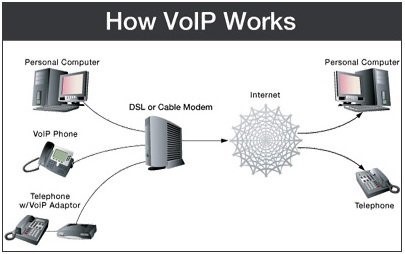 Posted: July 13, 2020
Is It Time to Switch to a VOIP Telephone System?
Voice over Internet Protocol (VoIP) telephone systems are something that can take a business to the next level. When uncertainty strikes, like we have seen this past year with the Coronavirus, business structures can change in an instance without a chance to plan or prepare. One way to make sure that your business can run from anywhere and at any time is by making the switch to a VoIP telephone system.
VoIP telephone systems use the internet instead of telephone lines to make calls, this provides a great deal of advantages ranging from a cheaper cost in service, versatility in services, and most importantly: reliability.
VoIP systems allow customers to be able to take their office phone anywhere, while still being able to use all the functions your business is use to using, ie conference calls, call forwarding, and voicemail. With a VoIP phone you can even get your voicemail sent directly to your email with the added voice mail- to- text feature displaying a transcript of the voicemail as well. You can also set up features for call ringing to make sure your customer or client is always being answered even when one person is not available. There are many more features VoIP can offer specific to your business to make sure you have the perfect telephone system for your needs.
The biggest fear people have about switching to a VoIP phone system is their fear that if their internet goes down, they will lose their phone service. However, with VoIP, you can have call forwarding to be able to answer your phone from a cell phone or even your laptop if your power or internet goes down. This way you can ensure that your business and customers are taken care of no matter what life circumstances are thrown at you. Whether it be working from home, or having an employee constantly traveling, you can rest assured that they will always be able to have access to their phone like they were sitting in the office.
Because of the impacts of the Coronavirus having many business still working from home, it is the perfect time to start thinking of switching to a VoIP system that will not only help in this current crisis, but make your business secure for every crisis to come in the future.
If you think that switching to a VoIP system is right for you please reach out, and we can tell you all the options available. We at ServerSIM want to help your company grow and give you the best tools to make that happen!